If you have ever gone through the construction process, you must have seen water sprinkled over the walls, bricks and other parts of the building. The masons generally tell you it is a good practice for newly constructed buildings but needs to provide more information. Like why it is necessary, how much water should be used and how to carry out this process for different areas. We are dedicatedly writing this article to answer all these questions.
Visit TameerEasy Store to Purchase Quality Construction Items
First, you should know that this overall process of sprinkling water is called curing. You can only carry out this process efficiently if you have all the information related to it. Only a professional in this field can tell you the technical details. So we are writing this article with the help of our experts to guide you. Just scroll down the page to find the latest information about curing.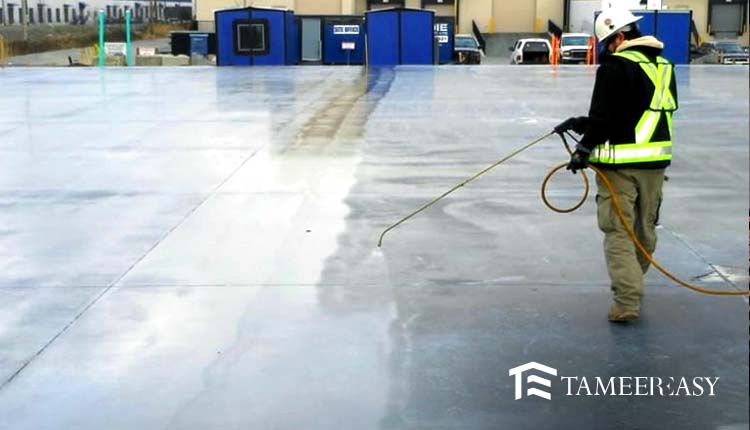 What is Curing?
Whenever you pour concrete or any cement-based product into a new construction, rapid moisture loss happens in the particular area. To protect against this loss, we use water or any other chemical to maintain the temperature and hydrate that specific part. This whole process is called curing, and we do this to get the desired results.
Importance of Curing
The process increases the structure's strength and durability while helping the concrete achieve various desired properties. Ultimately, curing plays a crucial role in strengthening the structure and imparting a long life.
Point to Remember: Curing is essential not only for concrete but for all those processes where we use cement as a component.
How to Carry Out Curing?
Generally, we use the methods of ponding or spraying to moisturise concrete and other parts. We sometimes do this by covering the concrete, but that depends on the weather and other project conditions.
If we talk specifically about houses, we do the ponding by making holes in the sides. This way, water reaches all the roof's and lintel's crucial parts.
Similarly, during brickwork or plaster, we sprinkle the water with the help of a pipe or any other means. In this way, the structure strengthens, ultimately playing a pivotal role in its life.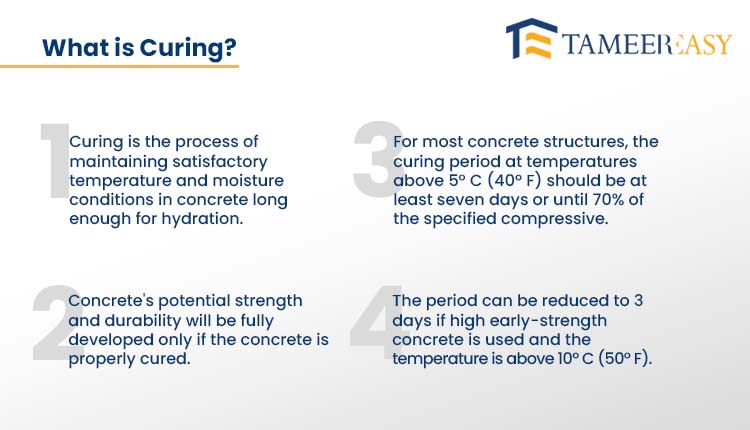 Benefits of Curing
You can avoid cracks in the building by conducting proper curing.
The shrinkage of different parts only happens slowly but takes time.
It also increased the durability of the building.
Curing helps in providing a good surface finish as well.
Why Curing is Important for Civil Structures
The foremost reason why we do curing is that it controls hydration. The concrete or mortar always has good moisturiser content, which should be maintained to achieve the desired strength and durability.
The second reason is that all cement-based products only develop good strength if treated with water for a few days. That's why for concrete, we have to do it for 7 to 10 days; for brick or plaster, it takes 5 to 7 days.
The problem in curing comes when you cure the vertical members. They get dry after an hour; we wrap them in wheat sacks instead of spraying them with water repeatedly. If we spray it, it takes 3 to 4 hours to dry.
What if You do not Carry Out Curing?
The structure will not get the desired strength out of the cement mortar.
In case of no curing, the structure develops shrinkage, ultimately de-bonding mortar or concrete.
Surface with a fast shrinkage process develops cracks earlier.
Closing Remarks
So here is a brief introduction to curing and its importance in construction. We hope you have all the information about this process and can overlook it while masons do this at your site. Still, if you have any questions about curing or any other construction process, you can contact us through our website, tameereasy.