Everyone wants to keep their home's atmospheric temperature pleasant so they can spend quality time. To achieve this, people want to install systems in their houses through which they can control the overall temperature. To keep your house cool in summer and warm in winter, you should pay attention to the domestic cooling and heating system.
Visit TameerEasy Store to Purchase Quality Construction Items
But before installing a perfect system, you must know all the technicalities involved in it. Once you have a perfect heating and cooling system, you will get many benefits. You can control the home temperature from one point in any kind of weather. We are dedicatedly writing this article to provide you with all the information about this system.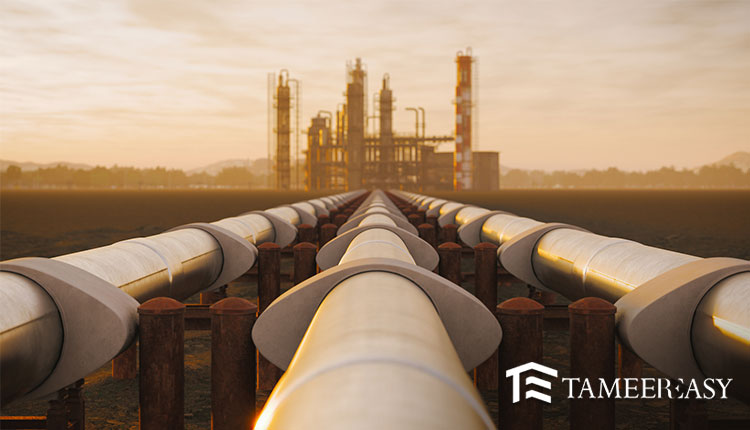 What is Domestic Cooling and Heating System?
The domestic cooling and heating system is the system through which we can control the temperature of our house or building. It is extremely beneficial as it lets you enjoy your choice's temperature. In summer, you can make your house cool, and in winter, you can warm it.
Types of Domestic Cooling & Heating Systems
There are four major types of this system which you can install at your homes to maintain the temperature. Let's have a look at them:
Window AC
Window AC is quite a common type of cooling and heating system which is used in many places. It is generally installed in windows or walls, but it has a few problems, like it is very noisy and costs too much electricity. Due to these reasons, it is not that commonly used nowadays.
Split AC
Split Air Conditioners (ACs) can be used separately in different rooms and are also quite costly in terms of electricity. But nowadays, inverter split ACs are available in the market, which are quite cost-friendly and provide options for both summer and winter.
Central AC
The mechanism behind the central AC system is quite technical, and we will try to explain it in depth. Although it is costly to install the centralized system, it is energy efficient and also controls humidity in the room. It works on Variable Refrigerant Flow (VRF) systems and is of two types; Ducted and Non-ducted.
Every room has different indoors in this system, but all these are connected to one single outdoor system. There are a few points which must be considered while installing central AC:

The installation and insulation of the system should be perfect.
All the copper pipes should have proper piping.
Unit-to-unit length of pipes should be maintained.
Always flush the copper circuit.
Also, use an isolation valve to ensure better maintenance.
Geothermal System
A geothermal system extracts heat from the earth's surface in winter and distributes it in the house. While during summer, it collects the heat from the building and distributes it outside.
There are three primary components of a Geothermal system:
Heat Source
Heat Sink
Heat Exchanger
Typically, its heat source is the ground, and the sink is the environment. If we reverse this, the heat source will be the building, and the heat sink will be the ground. A heat exchanger aims to achieve the required heating or cooling.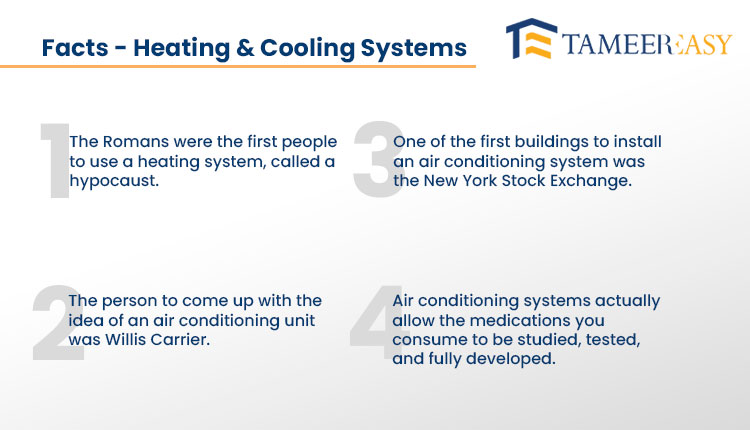 Which System is the Best?
Although hybrid and inverter ACs are quite good, the best option is to install a geothermal system. It has an average life of 50 years which rarely ACs have, and most importantly, it is highly eco and cost-friendly.
Important Points to Keep in Mind
Always hire a professional to install the cooling and heating system.
Keep the length of refrigerant lines and drain pipes accurate.
Electrical lines in indoor and outdoor systems should have proper connections and conduiting.
The thermostat should be properly connected so that it can record temperature accurately.
Install indoor unit at a point good in strength.
Keep spacing between the unit and the wall to ensure better airflow.
Distance between ground and AC should be 6–7 feet.
Copper pipe from indoors to outdoors should be small in length.
Outdoor should be kept where it is not exposed directly to sunlight and water.
The surface under the outdoor unit should be flat and rigid to avoid vibrations.
Alternatives of Air Conditioners
Air coolers are considered the alternative to ACs that are easily available in the market. We can install them on the ceilings, walls and windows, but the problem is that they produce a lot of humidity in the room. To avoid this issue, we can use good ventilation or de-humidifiers.
Final Thoughts
In a nutshell, we can say that domestic cooling and heating system is the most ideal solution to control the overall temperature of your building or house. In this way, you can secure your home from the severity of the weather and can spend quality time in any season. If you want to know more about this or any other construction-related process, visit our website, tameereasy.com.