As soon as the construction of a house is completed, there comes quite a crucial stage known as paint. It imparts beauty to the structure and ensures the strength of the walls and roofs. When someone visits your home, the first thing visible to them is the paint. This is the major reason that the paint has immense importance for any building, and a lot of care should be taken while selecting the appropriate paint.
Visit TameerEasy Store to Purchase Quality Construction Items
Although it looks quite simple to buy paint and ask an expert person to do this, there are many technicalities involved. And if you are constructing a house, you must know all of them. Like interior and exterior paint so that you can give an incredible look to your house.
This article will explain the different types of paints generally used in houses and other buildings. Moreover, we will also let you know about some of the important points. You must consider them before starting the painting services.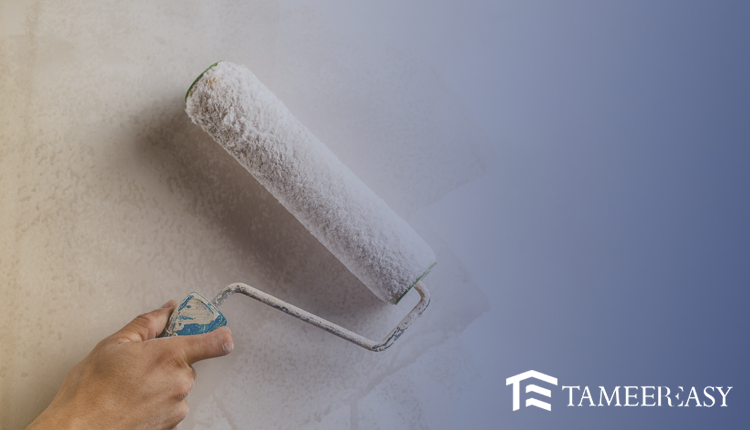 Key Information About Paint
Initially, you must know that two types of paints are applied on the walls and roofs. One is 'Interior Paint', applied inside, and the other is 'Exterior Paint', applied to the outer side.
Types of Paint
Four different types of paints are usually sold by paint companies in Pakistan. Let's discuss them separately so you get a detailed overview of them:
Distemper Paint
Distemper is water-based and is thought to be the oldest method of painting. There are two types of distemper paints; one is simple, which is used along with the binding material, especially glue. The second one is the Arcylic distemper, which is the same as the simple one but produces more gloss on the surface than the simple distemper.
Vinyl Emulsion
Vinyl Emulsion is water-based, giving a matt finish look instead of a glossy surface. It is applied in 2 to 3 coats with a brush on the walls, usually drying in approximately three hours. The average life of Vinyl Emulsion is 6 to 7 years.
Plastic Emulsion
Plastic Emulsion is different from other types of paints in a way that Risen is added to it before application to increase its life. It is also acrylic and water-based, washable and more durable than other painting types. It can be used to strengthen all types of ceilings and interiors.
Enamel Paint
Many ask if they must paint things other than walls or ceilings, like wooden or iron-made items. For such household items, you can use Enamel Paint. It is Kerosene oil-based and is commonly used for wood or ironworks. While using this, you must apply a thin layer on the surface as a Primer. Enamel paint is usually applied in 2 to 3 coats using spray or a brush. Moreover, there is one thing to remember here. If you apply this on the iron material, you must make sure to make it rust-free to get durability.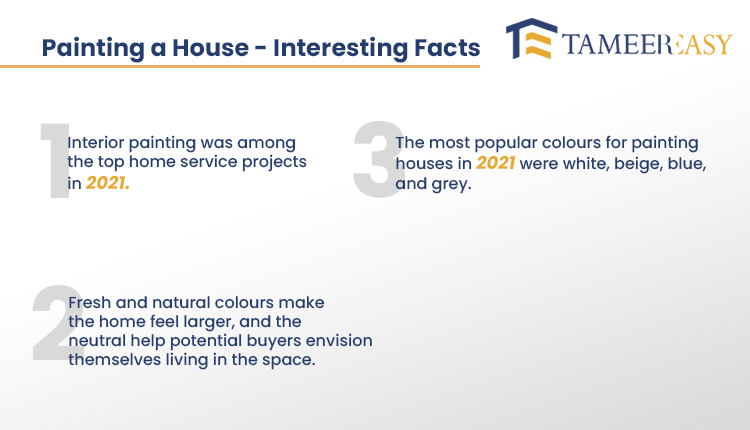 How to Prepare Walls and Ceilings for Paint
Paint services are highly technical and require much attention with a proper plan to execute them optimally. The first and foremost step is to prepare the walls. This factor will ultimately decide the durability of the paint. Let's discuss the preparation of walls step-by-step so that you can have an idea about this important step:
First, you must apply a layer of primer made by mixing paint and water in a ratio of 1:3.
Primer will help it form a strong bond with the wall and remove any dust particles from the wall.
After the primer is applied, use sandpaper to ensure smoothness on the wall.
Now the process of wall putty comes, which is usually completed by a piece of tin.
Make sure to make a thin layer of putty; if not, make it uniform using sandpaper.
After following all these steps, your wall will become soft and silky. It will then be ready for any type of paint.
Key Points to Consider During Wall Preparation
While using Vinyl and Plastic emulsion paint, preparing the internal walls and ceilings becomes extremely important. But if you are going for Distemper paint, not much care is required for the walls.
Moreover, there is another technical point to understand. The primary aim of wall preparation is to set the internal sides of walls. Generally, weather shield paint is used for the exterior side, which is enough to strengthen the paints and walls.
Closing Remarks
So in this article, we have tried to provide you with all the important information related to the paint service. You can follow all these instructions to ensure quality paints at your house. It will not only be durable but will also give ideal shape and beauty to your building. Still, if you need any type of information or want to discuss any construction-related issue, you can visit our website, tameereasy.com.