Everyone wants to build a strong and good-looking building or house because it's the most common and desired dream that every person has, and for builders to develop a great business on the construction side. But what will you feel when you hear that after spending a lot more money and time your construction has another dangerous problem which will ruin your good-looking home? This major problem is TERMITE.
Visit TameerEasy Store to Purchase Quality Construction Items
Yes, TERMITE is the most serious issue that happens in 90 percent of houses or buildings in Pakistan. The other common name of the termite that is used by us in Pakistan is DEEMAK. In this article, you can find the easiest termite control techniques to overcome this serious problem. Keep reading at Tameer Easy for in-depth information about the haphazard of termites and useful tips to overcome this.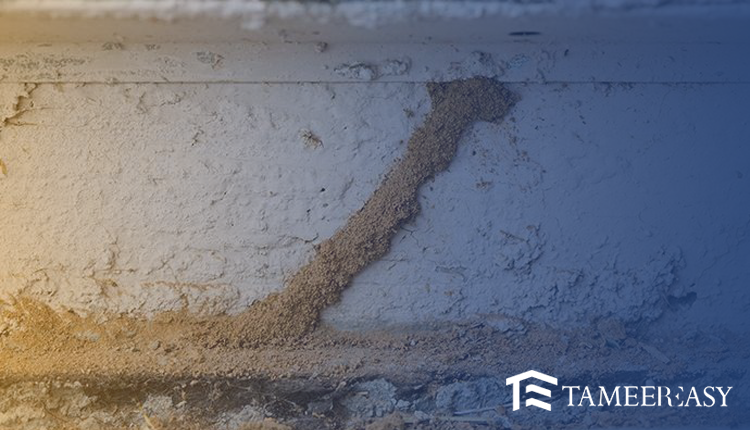 What is Termite and How Does it Affect the House?
Termites are also known as white ants. It uses cellulose for food which is also called wood pulp. This means that anything that is made of wood is its food. Now in our homes, we have doors, windows, cabinets, and even wall panels made of wood, so all these can be affected by it. You will be surprised that termite can be found in almost every corner of the world and has always existed historically.
Woods Rarely Attacked by Termites
Termites affect every kind of wood, but deodar most commonly known as diyar wood, and rosewood are two types on which termite attack is very less.
Why is Termite Control Treatment Necessary for a Strong House?
Termite control services are very much necessary to maintain your building structure for years. If you build a house without proper termite control spray or other useful methods, then you can cause much damage. Walls may become hollow and doors, windows, and complete woodwork may be destroyed. Termite hits the foundation of the building and damages it very badly because the termite's main starting point or home is the foundation itself.
Key Steps to Keep House Safe from Termites While Making the Foundation
There are many termite control techniques at the international level but the simplest method is the chemical termite control spray that prevents it. There are three stages for spraying. The first stage is when you complete the excavations for the foundation, then spray it once before putting in any kind of concrete or mortar, the second stage is when you come to the floor level after laying the bricks. Both sides of the masonry should be termite control sprayed before filling with soil.
Second stage: When you start laying the floor after the filling is complete, spray it once before laying the screed. After that start the work within 24 hours and if it rains then it should be done again.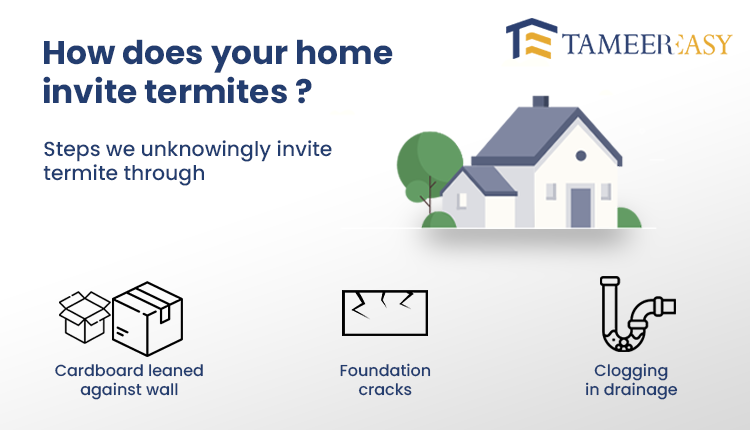 Spraying Wood is Essential for Protecting the House Against Termites
We should try to get termite control sprayed on wood, if not, then we should spray it before woodworking. You can also use a syringe or shower spray. There are several centres out there that give termite control services and guarantee you remove this problem from the foundation.
Latest Tricks and Techniques for Termite Treatment in Lahore and Worldwide
Termite is very dangerous; they can destroy all the beauty of the house. You can get rid of this issue using termite control spray, but it is more problematic if its source is the foundation of your building. There are several methods for termite treatment but the most useful are these:
If the wood area is moveable from its place, then put it in the sun because it dies quickly in the sun.
If it has affected any place, then try to cut it, and get it repaired.
With the above-mentioned two methods, you can control it, but their origin in the foundation remains the same. So the latest technique for this is that now experts drill into the ground and spray through it which controls it from the origin, It is only a half-inch drill, which is readily concealed.
In addition, the latest technique is that a network of small pipes is laid and the spray is injected.
Total Cost of Termite Control Service
Well, you assume that this approach will be highly expensive, and you don't have the money. It's not as difficult as you may imagine, and it's also incredibly affordable. Just 5, 6 rupees per square foot indicates that the total cost to build a 10 Marla home will be between 50 and 60 thousand rupees. However, keep these two points in mind;
One is that the spray should be standardized,
Check spray expiry before opening the box.
Conclusion
So after reading the whole article you can clearly understand how dangerous this termite can be for your house. But now you have all the precautionary points and useful techniques for termite control. Visit TameerEasy for more information.