Pakistan is facing a serious power crisis, due to which we are witnessing extreme load shedding and high prices of electricity. It becomes difficult in summer to live without air conditioning, and while using them, we get high bills. This is the reason that a large number of people are now using solar systems to meet their power needs.
After installing a solar system, you get rid of huge power expenditure as you meet all your demand through this. But due to high demand in the market, a large number of non-technical people and companies have jumped into this business. Due to this, you have to think multiple times about solar system installation.
Here at TameerEasy, we have made a special video and writing this article to let you know about all the complications involved in installing a solar system project. As this is a wide subject, so we have divided it into two parts; solar products and solar installation.
In this article, we will specifically talk about solar products. Ultimately providing you with all the necessary information about the equipment involved in the whole process.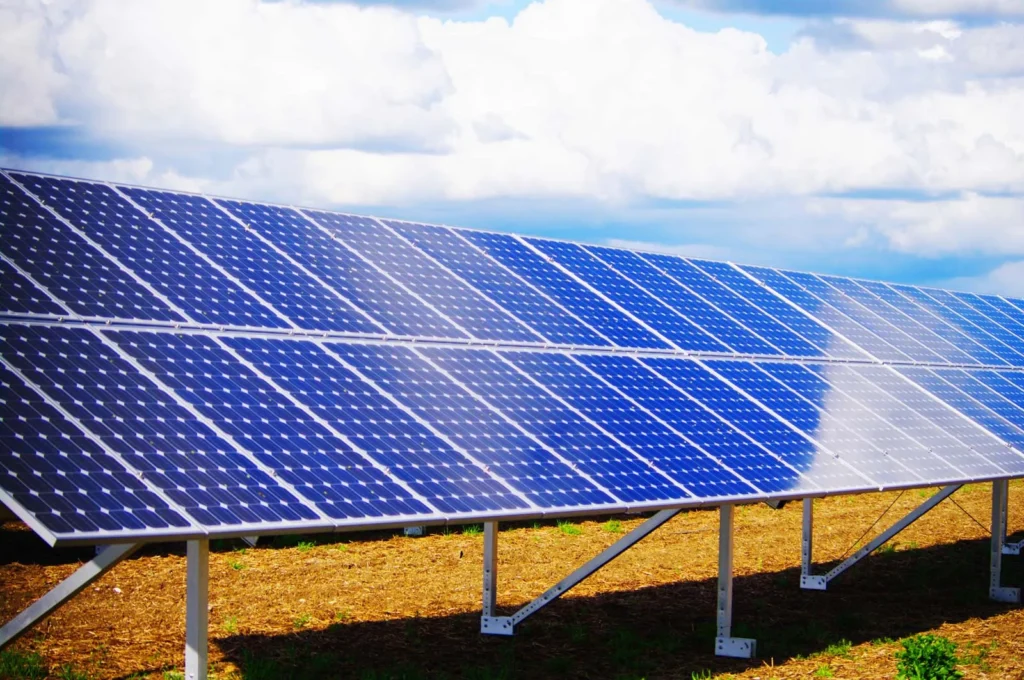 What is a Solar Energy System?
A solar energy system converts sunlight into a useful form of energy which is further transformed to run our electric appliances. There are two types of solar systems; one converts the heat of the sunlight into useful energy, called a thermal system, and the other one converts the sun rays into beneficial energy, which is known as Solar Photo Voltaic or Solar PV.
How does it Work?
There are two main parts of the solar system; solar panel and solar inverter. The function of the solar panel is to convert the sunlight into Direct Current (DC) with the help of cells. Now comes the role of solar investor. As all our electric equipment work on Alternating Current (AC), the inverter converts the DC into AC to make it feasible for all appliances.
Different Types of Solar Energy Systems
There are three different types of solar systems which are explained here:
On-Grid Solar System
The On-Grid system is beneficial for those areas where electricity is already available because it runs without a battery. So it works in a way that the grid and solar system support each other. If solar energy is less, the grid completes the remaining demand. If the solar system is producing more energy, it is supplied to the grid. It means that you can export and import electricity from the grid in this system.
The major benefit of this system is net metering, which actually calculates the electricity cost. Like if your solar system is producing more energy than your demand, it is exported to the grid through a net meter which ultimately adds up to your monthly bill.
Hybrid Solar System
This system is used in areas where there are two or more than two electricity sources available. Especially the places affected by load shedding or those areas where the grid becomes available off and on can get multiple benefits through this system.
A hybrid solar system contains both batter and grid options. When there is no electricity, the solar system is powered by a battery. When the sun is not present, the battery is charged from the grid.
Off-Grid Solar System
Off-Grid system is generally used in those areas where there is no access to electricity. All the energy produced using sunlight is stored in the batteries, where the DC is converted into AC and used to run electric appliances. Off-Grid system is used in solar home systems, solar pumps and fans as well.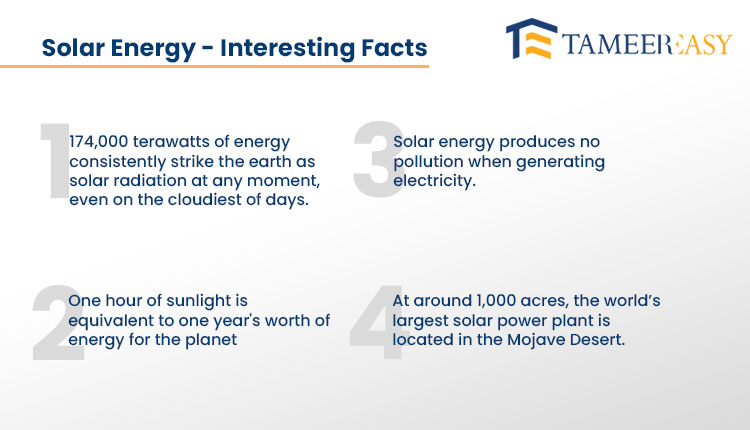 Primary Components of Solar System
Here are some of the main components involved in a solar system:
Solar Panel
Solar Inverter
Structure
Cables
Protection Devices
In Pakistan, companies used to install Polycrystalline Technology in solar panels, which have now been replaced by Tier-1 Monocrystalline Technology. Currently, panels covered with glass are frequently used in the solar system, which is quite a new invention known as bifacial panels.
Popular Solar Brands in Pakistan
Europe, Middle East and China are thought to be the most advanced areas in solar manufacturing. Pakistani market is full of Chinese companies where Jinko and Lanji are the most famous ones, while Canadian panels are also considered reliable.
On the other hand, many Chinese companies are also working on on-grid inverters. In this technology, inverters from Europe and the Middle East are also available. However, in Pakistan, recommended inverters for on-grid systems include Solis, Sofar, Growatt, and Huawei. While Nitrox and Max Power hybrid inverters are recommended for hybrid solar systems.
What if Solar System Produces more Energy than Demand?
To manage this system, there is a net metering system in place. It is crucial to understand this system because it operates based on a billing system. In this system, the unidirectional meter of the user is replaced with a bidirectional meter. Any excess electricity generated by solar or other sources is exported to the grid, causing the meter to spin backwards.
Similarly, if the solar electricity is insufficient to power the load of the house, electricity will be imported from the grid. The final bill for electricity will be generated by subtracting both the export and import from each other.
How to Install the Net-Metering System?
There are various roles involved in installing this meter, one of which is the person who installs or wants to install a solar meter. After that, the distribution company connects the user to its system. The name of this distribution company can vary according to different cities or regions, such as Lesco in Lahore or Fesco in Faisalabad.
Before connecting the system to each other, the inspector of the relevant distribution company installs the net metering for the solar system that was previously installed to ensure that no harm is caused to its distribution system.
Another important role in this is played by Nepra, where you apply for a license for net metering, and then it is issued to you. This is the method by which you can touch and change the meter by working on it.
Getting Money from Exported Electricity Units / Free Electricity
The first thing to note is that electricity is not always free. The remaining process that fulfils the cost is called the payback period.
Firstly, remember that a solar system is not an expense but rather an investment. Initially, the cost of solar is quite high, but within four to five years, your investment is paid back. However, this payback period is also dependent on inflation and the cost of electricity.
Typically, a common user installs a 10 KW solar system, which has a total investment of 2 million PKR. This 10 KW system generates approximately 30 to 40 units within one day. Therefore, the number of units produced in one year is about 13,800. Nowadays, the price of energy per unit is around 30 PKR. Hence, you save around 414,000 PKR annually. Looking at it this way, your investment is paid back within 4 to 5 years.
Moreover, a solar system's lifespan is approximately 25 years. If we calculate the life production of a solar system, it produces 345,000 units, which saves you approximately 1 million PKR.
Therefore, investing in a solar system is a wise decision that can lead to significant savings in the long run.
Important Points to Remember While Purchasing Solar System
First, make sure that it is branded, and the company name should be written on its module.
Then, search the company name on the internet to see if this brand is reliable or not.
There is also a serial number written on this module. Take a picture of it and verify with the company if this serial number is correct.
Ask the shopkeeper for a warranty report.
The company should also provide a test report which specifies which tests have been performed on the module and where they have been performed.
Make sure that the company has been manufacturing this module for at least five years.
Demand insurance from the company. Because if the performance of the module does not match the module's specifications or if its power decreases over the years, you can claim your warranty through insurance.
Remember to buy solar modules from a registered and certified Tier 1 company.
Installing the Solar System
Getting a solar installation done through electricians or any ordinary vendors can be a waste of time and money as if the installation is not done correctly, the system's efficiency can never be optimal.
To address this issue, Pakistan has a first and common Engineering, Procurement and Construction (EPC) model where the EPC body is registered with the government. They handle everything from engineering to installation and commissioning of the system and test and deliver the entire system to the owner.
As EPCs are licensed, they are responsible for any issues arising during installation. Moreover, EPCs provide you with a mobile application. That runs your entire system, ensuring that there are no doubts and that all system functions are at your fingertips.
Managing Solar System through Mobile Application
This is an online monitoring system where you are given a Wi-Fi dongle attached to the inverter and connected to your home's Wi-Fi. You download the inverter's application on your mobile phone.
Here, you can not only see the daily, monthly, and yearly electricity generated but also find out how much solar contribution is being made inside your home's load and how much electricity is being taken from the grid.
Final Opinion about the Best Solar System
When a solar system has the 3R qualities, it becomes the best solar system:
The first R refers to the right design, meaning that the design of the system was created by an engineer on software.
The second R refers to Right installation, meaning that a trained engineer or technician installed it and checked it according to the design.
The third R refers to Right use, meaning that the customer received proper training for the correct use of the solar system.
If these 3R principles are followed, then your solar system will always be successful.
Final Thoughts
We hope you have not only understood the complications regarding solar system products but have also found a solution. In the next article and video, we will explain in detail the installation of solar systems. Meanwhile, if you still feel the need for any guidance or have any questions regarding solar system products, you can ask in the comment box or visit our website, tameereasy.